Creating community through Wesconnect
🎯 User research revealed that Wesleyan alumni wanted information services, peer news, campus updates, and event notifications. We built a destination site and email plan to bring these features together.
I led the project to move Wesleyan University's alumni community to a destination website on the Encompass platform, made by iModules Software, and developed the site through two design iterations. My responsibilities included vendor selection, user research, UX design, data integrations (CRM, payments, content aggregation), user management, and technical support.
Table of contents
On this page:
A destination site for alumni
Prior to Wesconnect, content for the alumni audience was distributed across different areas of the main website, while the alumni directory, event registration forms, online giving, and class notes were isolated to sites specific to those functions. The goal of the Wesconnect project was to integrate these features in a single website that could facilitate increased connections between alumni and create more points of contact with the University.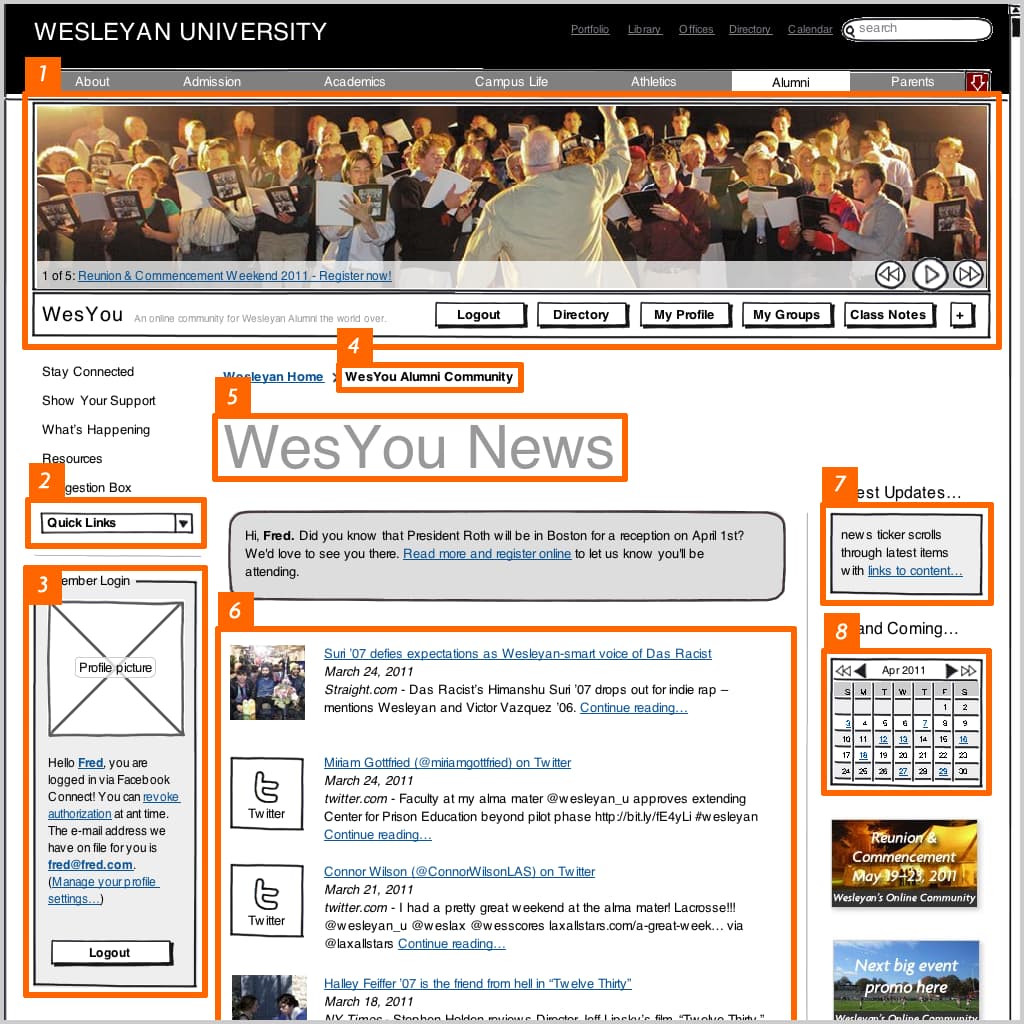 User experience on Wesconnect
We designed the first version of Wesconnect to match the University's website, which had just been redesigned. It prioritized the consolidation of alumni content and features such as the alumni directory, event registration, data update forms, and online giving.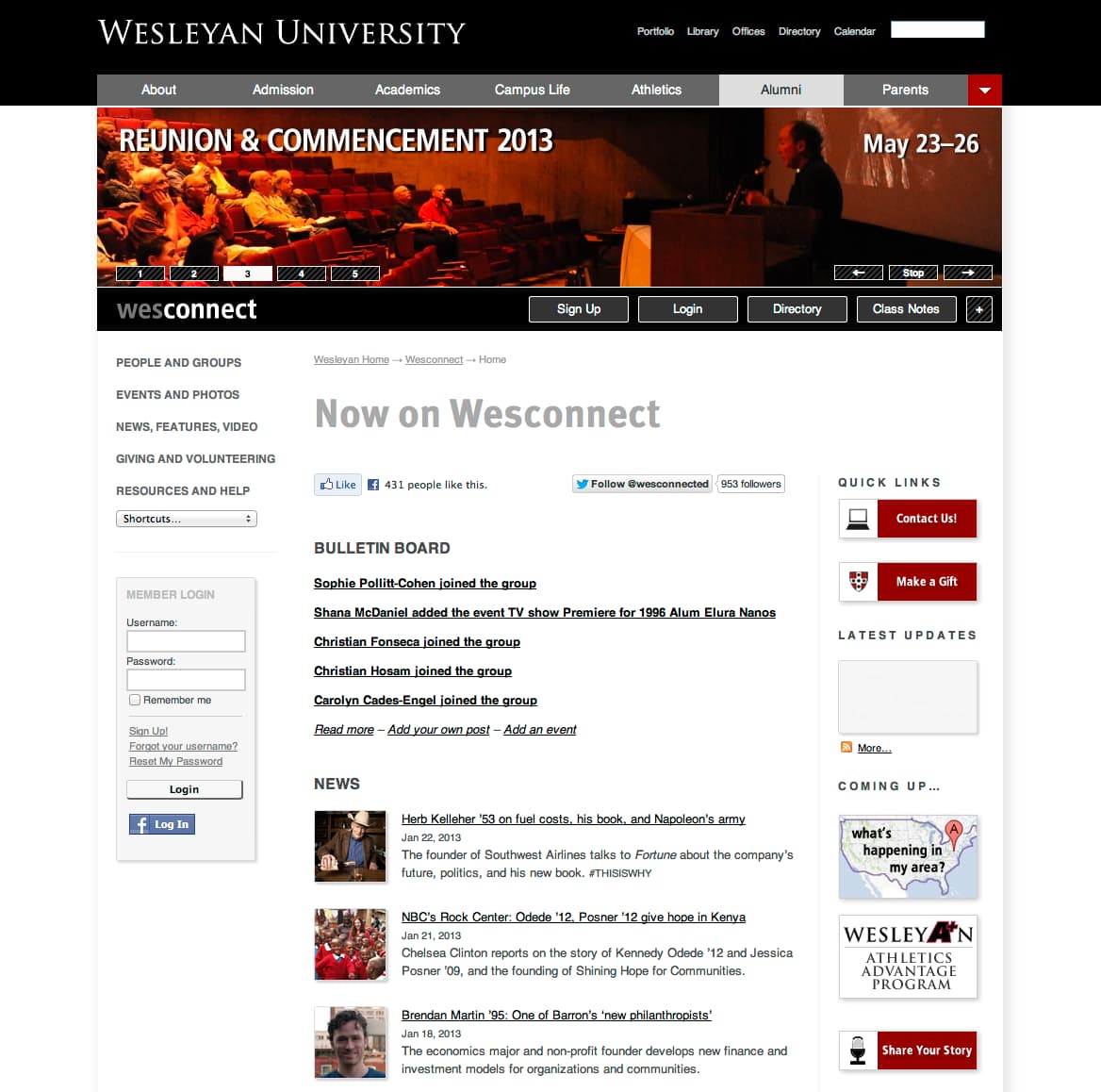 The second version, developed in 2015 and launched the following year, featured a responsive layout for mobile devices and tablets.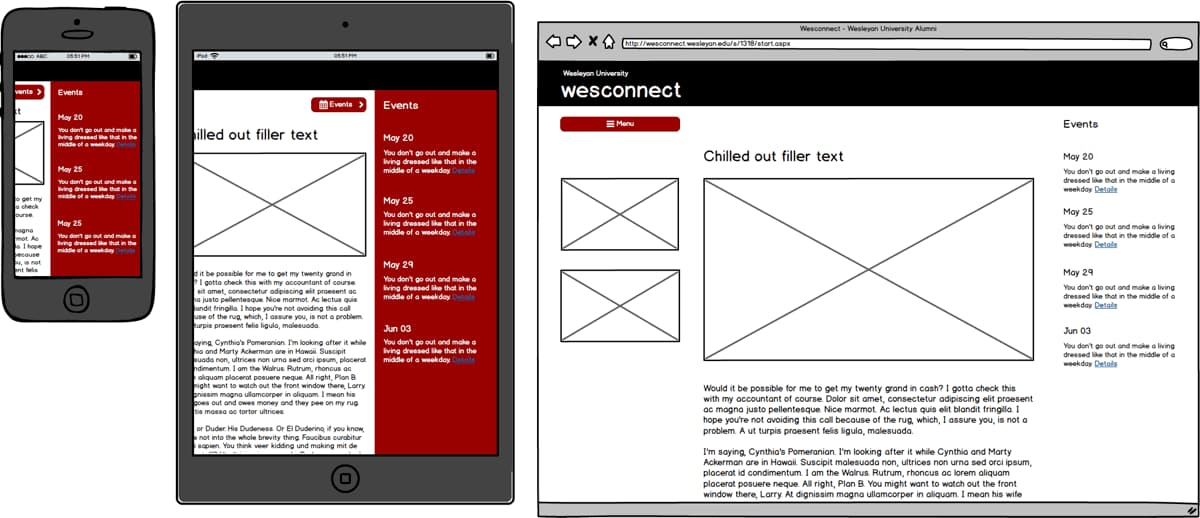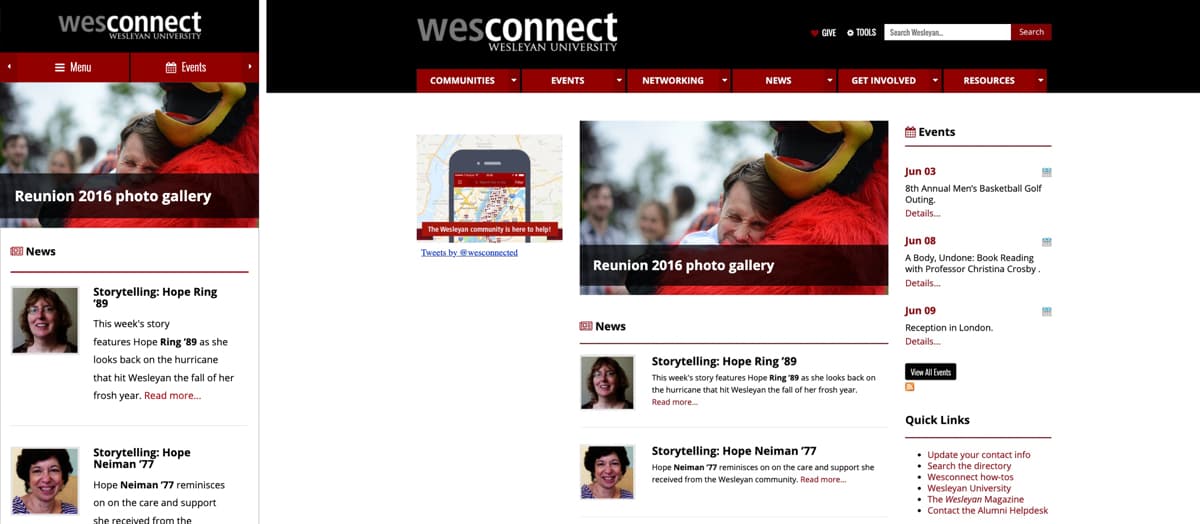 Driving growth by listening to users
My team (Alumni Communications) conducted remote usability testing with alumni volunteers to learn about top tasks and common pain points. These data were supplemented with feedback received through the Alumni Helpdesk, which we managed.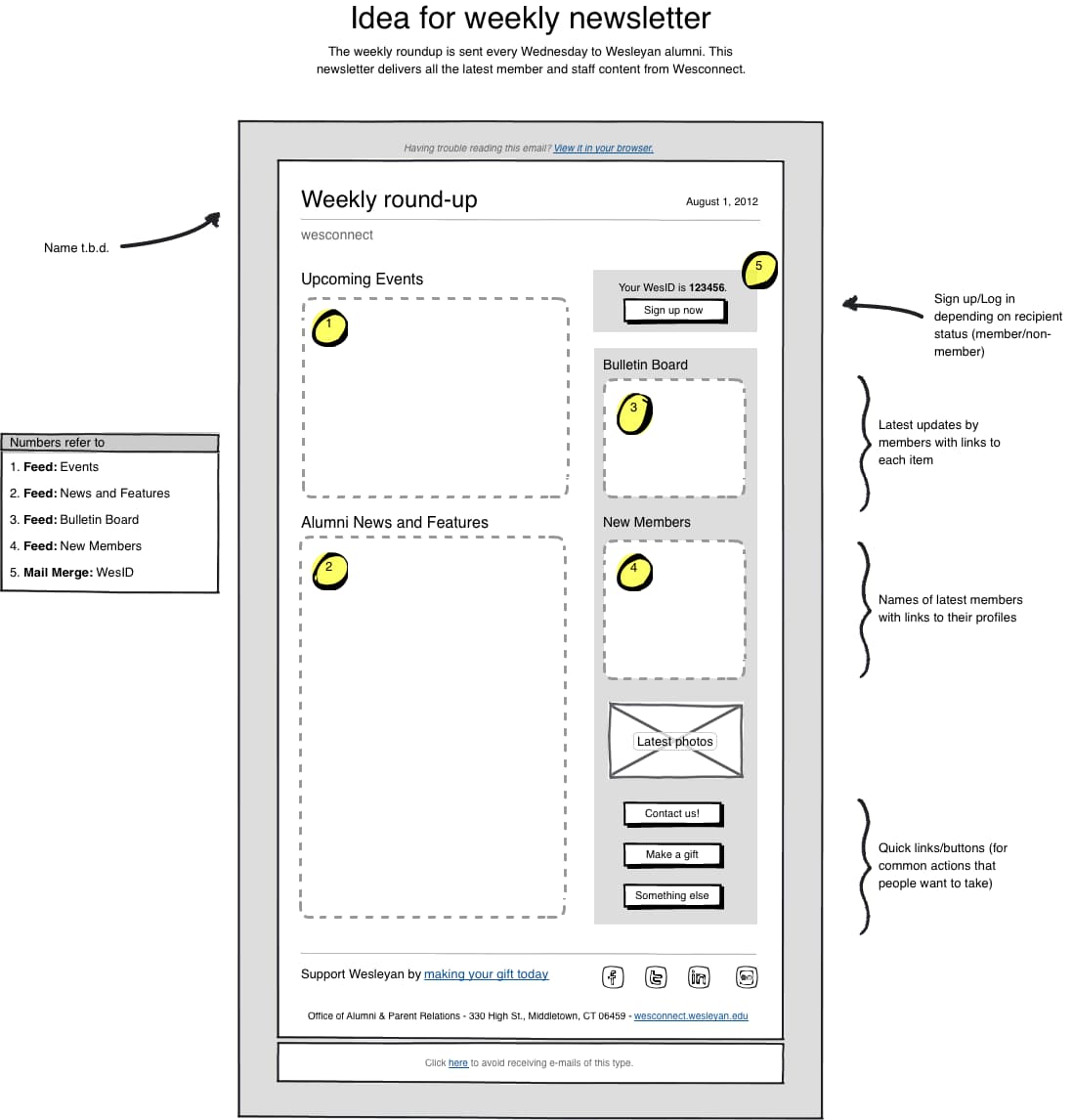 Since the team also produced marketing content and developed engagement strategies, our user research allowed us to successfully propose, design, and launch a weekly newsletter to over 30,000 constituents, and to begin production of a podcast for alumni (see Wesleyan Storytelling Project).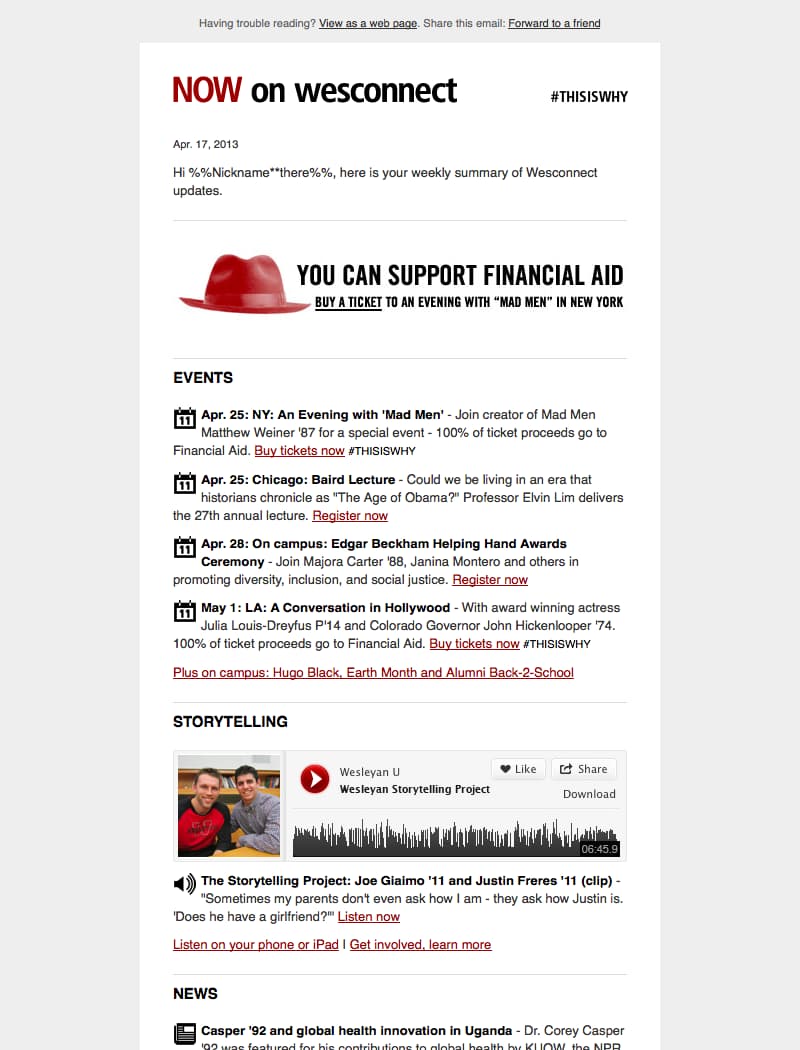 Wesconnect saw consistent visitor growth and increased engagement metrics for four straight years. The launch of the alumni newsletter in 2012 contributed to a 35% increase in traffic year over year, and saw consistent open rates above 25% and click-through rates over 5%. The site's success was due in large part to the fact that we listened to our users and gave them what they wanted in the way they wanted to see it.
View Wesconnect v1.0 (archive) →